Falelie (11thC); Fallay (12thC); Fallegh (15thC); Fauley (18thC) – "fallow-coloured Woodland clearing"
The Village is lying within the category of Landscape known as the "incised dip slope" of the Chiltern Plateau, which describes the pattern of Valleys, Ridges, Beech Hangers & Valley Farmland for which the surrounding Landscape is justifiably renowned. This particular type of Landscape is characterised by a high level of Woodland Cover, intensive Arable Farming contrasting with small-scale mixed Farming, narrow Lanes, and areas of Common or Greens in Villages. Certainly, the presence of Water in the form of a Dew Pond adjacent to the Church may have been fundamental for the Siting of the Hamlet.
The Parish of Fawley, (Bucks) which is Bordered on the South & West by Oxfordshire, covers an area of 2,212½-acres. There are 907-acres of Arable Land, 839-acres of Permanent Pasture and 585¾-acres of Woods & Plantations. The general slope of the Land is from North-west to South-east and falls from 552-ft to 113-ft above Ordnance Datum towards the River Thames, which forms the Eastern Boundary of the Parish. The Soil is Chalk & Loam. Wheat & Carley form the chief crops. The Houses are scattered and the so-called Village is on a Ridge nearly in the Centre of the Parish. The Church, School & Rectory are grouped together to the Southwest of the Village, which includes several groups of Cottages of 17thC origin, but more or less altered.
At the North-West of the Churchyard is a fine Yew Tree, in the hollow trunk of which 12-persons can take shelter at the same time. The Rectory-house was built by the Rev John Stevens, Rector of Fawley, in the 18thC. It is beautifully situated with a fine view of the Thames and from it parts of 6-Counties can be seen. Round House Farm, a Cottage opposite & Crockmore Farm date from the 17thC, and retain a good many original features, but have been considerably altered & added to.
Just below Fawley Court is the Island Temple, the starting-place for the Boats in Henley Regatta. In the North of the Parish is Bosmore, once occupied by Mr Mackenzie's Farm Bailiff. Some ½-mile to the South-west of it is Eversdown, by which the Road leads down to Fawley Bottom, where there is a Chalk-pit. Benham's Lane leads South-East from the Village past another Chalk-pit to Benham's & Benham's Wood. A 3rd Chalk-pit is worked in the North-east of the Parish and there is a disused one in the North-West. There are 2 Gravel-pits at Oaken Grove, in the East of the Parish, and another near the Lodge at Fawley Court.
The following place-names have been found in Fawley: Walensisplace (14thC); Capude, Hulude, Benstonlondes, Bokoys, Bottons, Buddyngs, Cher. ways, Consett, Copwell, Evynwodes, Lyllyngley, Wolden, Smaldia (15thC).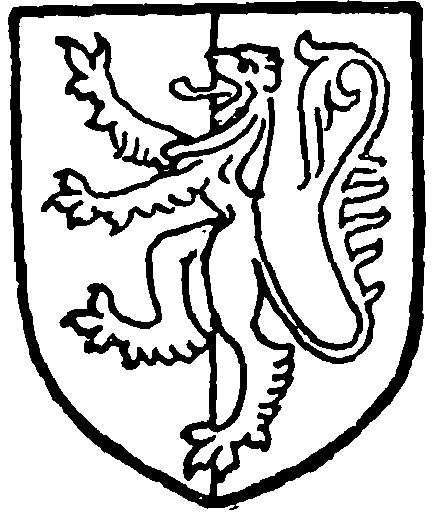 Manors: Under Edward the Confessor Fawley Manor was held by Earl Tosti, and in 1086, when it was assessed at 10-Hides, by Walter Giffard. It passed as a Knight's Fee of the Barony of Giffard to the Marshals, Earls of Pembroke, and to William de Valence, created Earl of Pembroke about 1265, by his marriage in 1247 with Joan de Munchesney, daughter of Joan sister of Walter Marshal.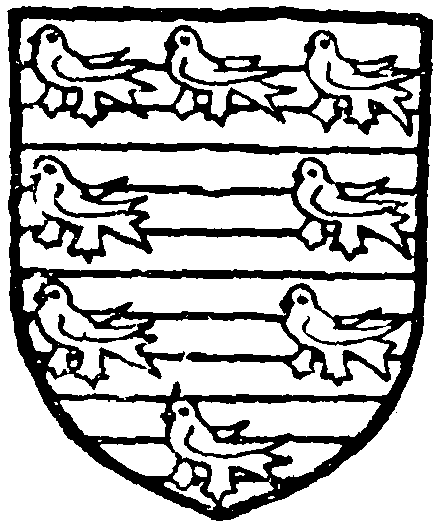 The Overlordship of Fawley then follows the same Descent as Dinton Manor until the death of Mary Countess of Pembroke in 1377, when it passed to Gilbert Lord Talbot, son of one of her husband's co-heirs, Elizabeth Comyn. It continued with the Talbots, the last reference to it occurring in 1507.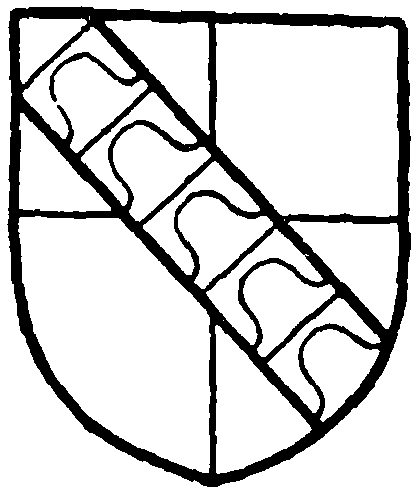 Walter Giffard, during his absence in England at the time of the Norman Conquest, left his Steward Herbrand de Sackville to guard his Lands in Normandy. In reward for his good Services Herbrand was offered the choice between Crendon & Fawley. He chose Fawley 'on account of its beauty' and was Holding it in 1086. He was succeeded by his son William, probably the father of the William de Sackville who was Holding in 1166. Jordan de Sackville died Seised in the early 13thC. In 1234 Bartholomew de Sackville had a Gift from the King of Timber for a Room (camera) at his Manor of Fawley. He paid a Mark for Scutage in 1236, and his name appears in the Roll of Arms under Henry III. About 1234 Bartholomew de Sackville claimed the Right of View of Frankpledge in Fawley on the ground that it was included with all Liberties in Earl Giffard's Grant to his Ancestor Herbrand and exercised by him & his successor, William de Sackville. The Right had been in abeyance from the time that Earl Giffard's Lands had been taken into the King's Hands, and, although after the War the elder William Marshal had enforced the Liberties of his Fees, the younger William & Richard Marshal had not been able to secure those for Fawley owing to a claim by Fawkes de Breauté. In 1254 William de Valence (then Overlord) was said to have the Right of Holding the View of Frankpledge in Fawley, but before 1362 this was exercised by the Lords of the Manor. Reference to both Courts Leet & Baron occur in 1833. A Series of Court Rolls commencing with 1362 and extending with some gaps to 1479 are preserved in the British Museum. In 1379 the Customary Tenants paid a fine of £1 to the Lord on the marriage of their daughters. In 1397 Bartholomew Shepherd, on his acceptance as a Customary Tenant of a Messuage and ½ a Virgate of Land for 7-yrs, paid a Fine of 6-Capons. In 1409 5-places are named in the Manor where the Water was for the Common use of the Tenants, according to Ancient Custom, in addition to half the water at Bosmore. The Right of the Lord to a Private Way to the Thames for the Watering of his Horses is enforced. Frequent references to Fishing Rights in the Thames occur from 1560.
Jordan de Sackville, probably his son, was holding in 1284 and had been succeeded before 1302 by another Bartholomew. Thomas de Sackville, Lord of Fawley in 1316, made a Settlement of the Manor in the following year on his wife Maud for life, who, after his death between 1325 & 1332, married John de Whitfield, probably the MP for Oxfordshire in 1327. In 1343 Fawley was held by Thomas de Sackville, a Minor, who was son and heir of Robert, presumably brother of the previous Thomas de Sackville. He appears to have attained his majority and to have been Knighted before 1358. He was Holding in 1367, but appears to have been succeeded before 1371 by his son Thomas, afterwards Sir Thomas de Sackville, Knight, who represented the County in Parliament several times between the years 1379 & 1394, and was one of the Commissioners of Array in Buckinghamshire in 1399 & 1403. His son Sir Thomas Sackville, Knight, MP for the County in 1434, Holding in 1419, and was living in 1449. His son Thomas Sackville succeeded about 1455. Fawley passed before 1477, by the marriage of his daughter & Heir Margery, to Thomas Rokes or Rooks, to his grandson Thomas Rokes, who was elected Sheriff of Bedfordshire & Buckinghamshire in 1477 & 1486. He died Seised of the Manor of Fawley in 1527 and was succeeded by his grandson Edmund, son of Thomas Rokes, who had predeceased his father. Robert Rokes, another son of Thomas Rokes, father of Edmund, Settled Fawley on his 2nd wife Elizabeth in 1560 and again in 1577. After his death in 1580 she married John Alford and they were both Seised of Fawley Manor in 1585. William Rokes surrendered his reversionary interests in Fawley to John Alford in 1589, and before 1602 the Manor had passed to William, afterwards Sir William Alford, and his wife Elizabeth, daughter & Heir of Robert Rokes. She died in 1608, leaving 2-daughters Minors. In 1614 Sir William Alford purchased from Edward Alford his Rights in a Lease of the Manor which had been held by Sir Launcelot Alford, father of Sir William. The latter sold it in 1617 to James, afterwards Sir James Whitelocke, who settled it in 1630 on the marriage of his son Bulstrode, later Sir Bulstrode Whitelocke, with Rebecca Bennett, and died in 1632. Sir Bulstrode Whitelocke was Member for Great Marlow in the Long Parliament and Lord Commissioner of the Great Seal & Ambassador to Sweden under the Commonwealth. He died in 1675, and 4-yrs later his son & Heir Sir James Whitelocke Sold Fawley Manor to Richard Stevens, presumably on behalf of William Freeman, who rebuilt Fawley Court in 1684. He died in 1707, bequeathing Fawley Manor in Tail-Male to his nephew John Cook, who was to take the name of Freeman.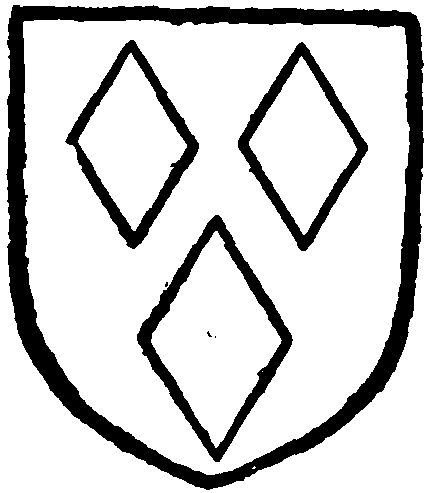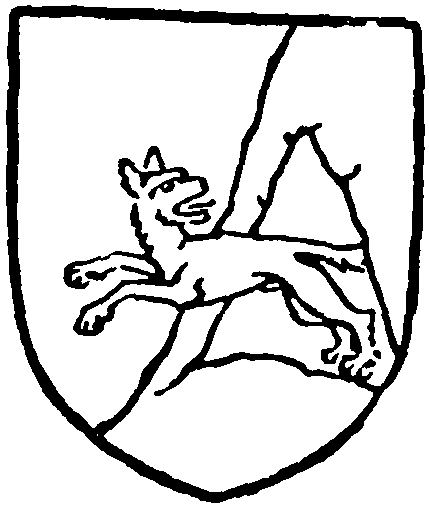 Fawley continued in John Freeman's Family, passing in 1821 to a grandson of his sister Mary, Admiral William Peere Williams, who in the following year assumed the Surname & Arms of Freeman.  He died in 1832 and was succeeded by his grandson William Peere Williams-Freeman,  High Sheriff of Oxfordshire in 1838, who Sold the Fawley Estate in 1853 to Mr Edward Mackenzie.  Fawley Court was sold to the Scottish Banker & Railway entrepreneur Edward Mackenzie and he retired to Fawley following many successful ventures developing major Stages of the Railway Network in France after the ill health & death of his Partner & Brother the famous Civil Engineer & Railway Builder William Mackenzie (Contractor).  Edward enlarged the House, adding the North–East Wing in 1884.  It is reputed to have been Kenneth Grahame's inspiration for Toad Hall in his Book "The Wind in the Willows", written in 1908.  He owned Fawley at his death in 1880, and his son & successor Mr William Dalziel Mackenzie became Proprietor.
A Hide of Land in Fawley called Bosmere Manor, Bosmere or Bosmore was Held in the 15thC as a Knight's Fee, of Fawley Manor, for 31s-3½d with Suit of Court & all Services. Towards the end of the 13thC Henry Mimeau Granted Bosmere Manor to Ellis de Whitfield, father of John de Whitfield, who, or his son (living in 1347), married the widow of Thomas de Sackville of Fawley Manor (qv). The elder John de Whitfield conveyed the Manor, possibly in Settlement, to his nephew Vaal about 1312. Sir Baldwin Berford, Knight & Edmund Stretley held Bosmere in 1397, and had been succeeded by Dame Elizabeth Berford & Edward Stretley in 1410 and by John Barght & John Stretley in 1455. About 1532 the representative of the Stretley Family mortgaged his half of Bosmere to John Williams, who 5-yrs later Sold it to John Doyley. About 30-yrs afterwards the younger John Doyley acquired the other half of Bosmere from Edward Barrow, to whom Lands belonging to Sir Maurice Barrow (Barough) had descended. Bosmere follows the same Descent as Hambleden (qv), but before 1659 it had passed to Robert Weedon, who died in that year. His only son & heir Robert was elected Sheriff for the County in 1700. Thomas Weedon, probably his son, owned Bosmere Manor in 1704 & 1712 and his Widow sold it in 1721 to John Freeman, Lord of Fawley. Bosmore, as it is now called, has since remained part of the Fawley Estate.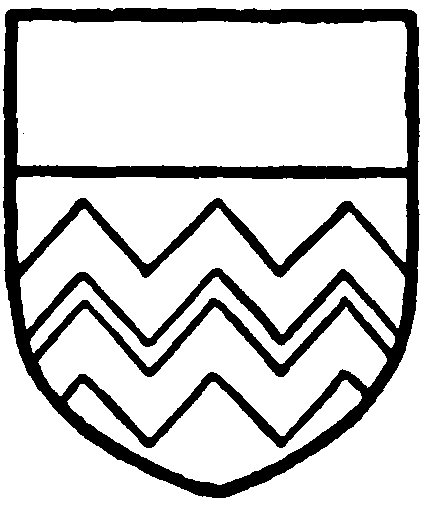 Two Hides of Land in Fawley called Mouseholes (Moulsoys or Molsholes, 15thC) were held in Free Tenancy of Fawley Manor in 1455 by Thomas Stonor for a yearly rent of £2-16s-8d, with Suit of Court & all Services. In 1482 this Estate was returned as Held of Eleanor Lady Scrope of Hambleden Manor. It remained in the Stonor Family, and is probably still owned by their representative Ralph, 5th Lord Camoys.