Before the Conquest Hambleden Manor was held by Earl Algar.  In 1086 it was assessed at 20 hides and included in Queen Maud's Lands.  It became attached to the Barony of Gloucester and was held in the 13thC by the Service of 1 Knight's Fee and in the 14thC in Socage.  Later in the Century it was included under the Honour of Christchurch and was held by Grant of Edward III to the Earls of Salisbury by the Serjeanty of finding a Tent for the King and carrying it in time of War.  An allusion to this Service occurs in 1498.  The Sub-tenant held Hambleden Manor of the Earls of Salisbury as part of Amesbury Manor, Wiltshire, by the Service of finding a Standard-bearer in time of War.  The last mention of Overlordship that has been found occurs in 1611 when the Service by which this Manor was held of the Crown was stated to be unknown.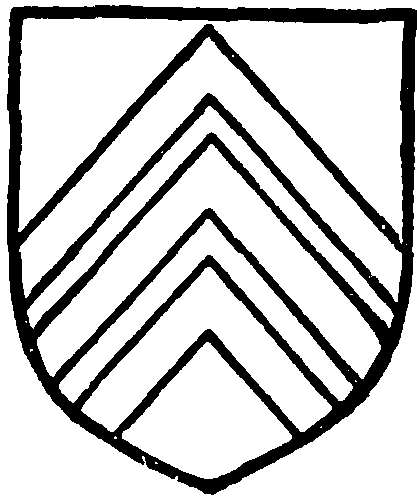 In the early 13thC Aumary Count of Evreux held Hambleden Manor, as parcel of the Inheritance of his mother Mabel, one of the daughters and co-heirs of William Fitz Robert Earl of Gloucester.  In 1213 Aumary's Widow Millicent obtained Seisin of a 3rd of the Manor in Dower, the remaining 2/3rds passing to the next male heir Gilbert de Clare, afterwards Earl of Gloucester.  In 1217 he gave Millicent, who had married William de Cantelupe the younger, the whole Manor for her life in Settlement of her other claims in Dower.  In 1254 it was held by Richard Earl of Cornwall, who in 1231 had married Isabel widow of Gilbert de Clare.  He died in 1272, and in the same year his son Edmund married Margaret daughter of Richard de Clare Earl of Gloucester and retained the Manor.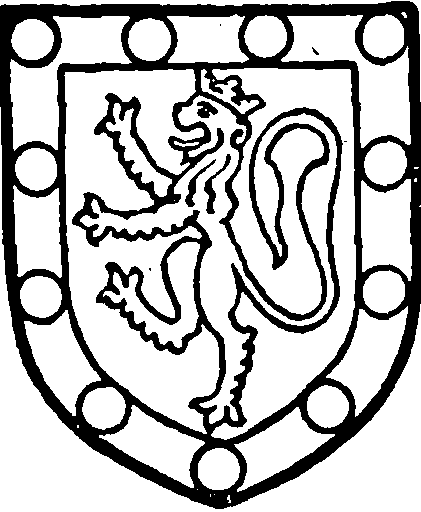 Edmund Earl of Cornwall appears to have resided at the Manor-House of Hambleden, where he built an Oratory in or before 1296.  In 1302 his Widow was holding for her life, but in 1314 Bartholomew de Badlesmere received a Pardon for acquiring Hambleden Manor without Licence from Gilbert de Clare, late Earl of Gloucester, whose relative Margaret de Clare he had married.  The Manor remained in his possession, but when he died as a Traitor in 1322 for joining Thomas Earl of Lancaster against the Despensers it Escheated to the Crown, and in the following year was Granted to the younger Hugh le Despenser.  In 1327 Margaret Widow of Bartholomew de Badlesmere was Granted Hambleden Manor to hold during the King's Pleasure, and in 1333 it was restored to her in accordance with the Agreement made by Edward III on his accession to restore all lands confiscated for opposition to the Despensers.  Giles son and heir of Bartholomew de Badlesmere died Seised of this Manor in 1338 when it was assigned to his 4th sister and co-heir Margaret wife of John Lord Tiptoft.  He held it until his death in 1367, when, his wife having predeceased him, he was succeeded by their son Robert, who made a settlement of Hambleden Manor in 1369.  At his death in 1372 it passed to Walter Hewitt and Juliane Dastyn for their lives.  In 1373 Juliane, then the wife of Stephen Spere, Quit-claimed her Right in the Manor to Walter Hewitt, who soon afterwards surrendered both life interests to Sir Richard Scrope,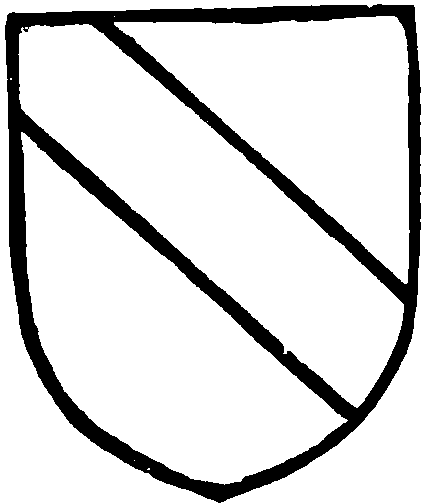 1st Lord Scrope of Bolton, Guardian of the young daughters and co-heirs of Robert Lord Tiptoft.  He was still holding the Manor for Juliane Spere's life in 1386, when, on the marriage of the eldest daughter & co-heir Margaret to his son Roger, he with others, probably Trustees, surrendered their Estates in the Manor to Roger & Margaret.  Roger le Scrope succeeded his father as Lord Scrope in 1403 and died in the same year.  Hambleden Manor remained part of the Family Estates of the Scropes until the death of Emanuel last Lord Scrope of Bolton and 1st and only Earl of Sunderland in 1630, when it passed to his natural children, John, Mary, Elizabeth & Annabel.  John died without issue in 1646.  Mary with her husband Henry Carey, son of Henry 2nd Earl of Monmouth, appears to have surrendered her share in the Manor in 1647 apparently to her sisters. That year Elizabeth married Thomas, later Earl Rivers and they in 1668 Mortgaged their Estate in the Manor to Robert, afterwards Sir Robert Clayton, Kt, to whom it was sold by their son Richard Earl Rivers in 1696.  Meanwhile, the 3rd sister, Annabel Widow of John Howe, Ancestor of the Earls Howe, had sold her interest in the Manor to Sir Robert Clayton in 1686.  Hambleden Manor remained in the Clayton Family, passing from Sir Robert to his nephew and heir William, afterwards Sir William Clayton, Bart, until the death of Sir Robert Clayton, Bart, in 1799.  He bequeathed it in Trust for Sale, and it was purchased in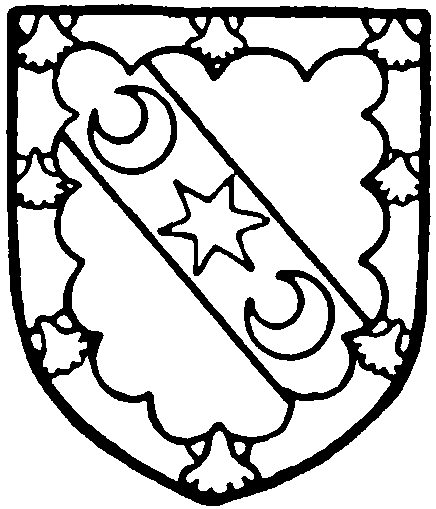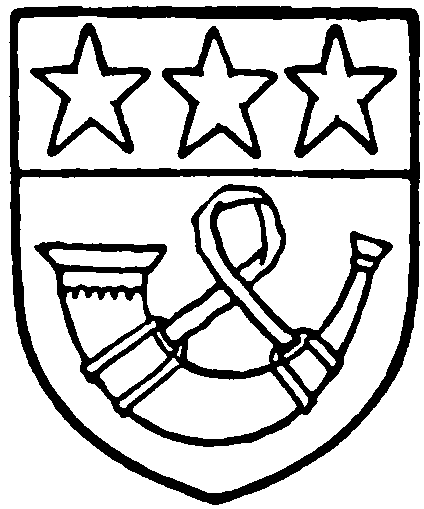 1802 by Robert Scott of Danesfield.  On his death in 1808 his heir was his nephew Charles Scott-Murray (Medmenham). His great-grandson Mr Francis Scott-Murray was the Owner of Hambleden Manor.
Scott Or a bend azure with a Molet between 2 Crescents thereon and a border engrailed sable charged with Scallops or.
Murray Argent a Bugle-horn proper with its strings gules and a chief azure with 3 Molets argent therein.
View of Frankpledge was held for the Manor from the 13thC.  Christmas Geld was paid in 1338 amounting to £2-13s-4d.  In 1315 a Charter of Free Warren was Granted to Bartholomew de Badlesmere and his heirs.  The Right to hold a weekly Market on Mondays and a yearly Fair on the Vigil, Day & Morrow of St Bartholomew (23-25th August) was also Granted in 1315.  The Fair on St Bartholomew's Day was being held in 1325 when Hugh le Despenser obtained an extension to the 2 following days, but no later reference has been found to either Market or Fair.
The Fishery at Hambleden in 1086 produced 1,000 eels and was worth £1 yearly in 1338. (The Rent of Hambleden Mill, worth £1 yearly in 1086, was Granted before 1236 to Keynsham Abbey, Somerset, which had been founded by William Earl of Gloucester during the latter half of the 12thC.  Sir John Tiptoft Disseised the Abbot, whose successor in 1396 claimed the Rent (then worth £1-6s-8d) from Sir Richard Scrope.  Two Watermills are named in 1338; references to them occur in the 17th & 18thCs, and one was worked by Messrs C Barnett & Sons (Millers).
Early in the 13thC ½ a Knight's Fee in Hambleden was held of the Barony of Gloucester by Thomas de Santford.  Land in 1248 was conveyed by Adam de Pyrton, one of the heirs of Thomas de Santford or of his son Thomas, to Hugh Peverel of Sampford Peverell,  Devonshire.  In 1254 he was holding it under the name of Yewden or Ewden Manor, later alias Greenlands or Mill End.  He or a relative of the same name, probably his son, was holding in 1284, and 2-yrs later gave the reversion of this Manor after the death of his wife Mary to Amice Peverel, his daughter & her heirs.  A View of Frankpledge was held at Yewden in 1254, but apparently without Warrant, and no later reference to it has been found.  By 1302 it had passed to Henry de Montford, presumably Amice's 1st husband, and was assigned to her in 1338 on the death of her 2nd husband, Miles de Beauchamp.  She was still in possession in 1346, but her son Reginald de Montford in 1350 released his Rights in this Manor to Thomas Lord Berkeley, who sold it 4-yrs later to Thomas Doyley.  Nicholas Aumberden & Martin Chaunceaux, who were associated with him in the purchase of Yewden Manor, released to him their Rights in it in 1357.  A Settlement was made in 1366 on Thomas Doyley, his wife Alice & their heirs.  He died in 1384, and Alice leased Yewden to their son & heir William, who retired there when a Lawsuit had deprived him of his other Estates.  John his elder son became a Monk, but Yewden remained in the Family of his younger son Richard, whose grandson John changed the Chief Seat to Greenlands in Yewden on acquiring that Estate from Sir William Stonor about 1480.  On his Tomb in Hurley Church, where he was buried in 1492, he is described as 'a Famous Soldier in France.'  Thomas son and heir of John Doyley was buried at Hambleden in 1545, and in the following year his son, John received a Pardon for entering Yewden Manor without Licence.  He died Seised in 1570 and was succeeded by his son Robert, who was afterwards Knighted.  He was Sheriff of Oxfordshire and died at the Black Assizes at Oxford in 1577.  On the death of his Widow Lady Periam, in 1620 (see Turville), Yewden Manor reverted to his brother and heir John, who died Seised in 1622.  His son Sir Cope Doyley, Knight, on whom the reversion of the Manor had been settled in Tail-Male in 1605,  succeeded.  He died in 1633 when his heir was his son John.  He being greatly impoverished by the damage done to his Estate during the Siege of Greenlands sold Yewden in 1651 to Bulstrode Whitelocke.  After the Restoration, it passed into other hands and was conveyed in 1679 by Edmund & Sarah Harrington and Richard & Winifred Chandler to John Morris.  Before 1687 it had been transferred to John Green, who died Lord of the Manor in that year.  His son John died in the following year.  He left 2 sisters and co-heirs, Mary, who married Thomas Coventry, and Elizabeth, who was unmarried in 1708.  The Mill End part of the Estate was Purchased from the heirs of Thomas & Mary Coventry by Richard Lane of Poynetts, Skirmett, who died in 1785.  His eldest son and namesake was Sheriff of Buckinghamshire in 1757 and owned Mill End at his death in 1789.  His widow Ann Lane married the Rev Thomas Hynd, who was the owner in 1797.  It was probably their daughter Ann Hynd who was in possession in 1847.  Meanwhile, the Greenlands part of the Estate had been sold by Mr Baker, husband of Elizabeth Green, in 1719 to Mr Robert Ayre.  His daughter married Henry Stevens and their son the Rev Thomas Stevens, Rector of Bradfield, Berks, owned the Property in 1797.  His son the Rev Henry Stevens, also Rector of Bradfield, sold it in 1801 to the Rev Thomas Hynd, who retained it for a year or 2 and then sold it to Mr Steers.  It was purchased about 1810 by Mr Coventry, who still owned it in 1847.  some 15-20 yrs later it appears that both the Mill End and the Greenland Estates were purchased by Mr Edward Marjoribanks, who thus became Owner of both Moieties of Yewden Manor.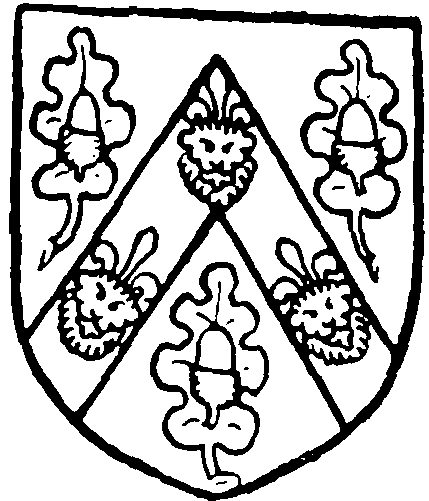 In 1871 it was purchased by the Right Hon W H Smith, MP, whose wife shortly after his death in 1891 was raised to the Peerage as Viscountess Hambleden with remainder to his male issue. His son Viscount Hambleden was until recently Owner.
Hambleden Estate in Buckinghamshire, which comprises 44 Houses & Cottages, a Pub, Village Stores and 1,600 acres, has been bought by Urs Schwarzenbach, a Swiss Financier and one of the world's richest men in 2007 for £38M.
The so-called Manor of Parmoor (Pyremere, 14thC; Permer, 15thC; Pamer, Parmor, 17thC; Palmoor, 19thC) appears in Hambleden in the latter half of the 15thC, but it is not regularly called a manor until 50-yrs later.  It passed as a Messuage and Lands held as parcel of Hambleden Manor for a small Rent and Suit at Court by Henry de Malyns and his wife Cecily at his death about 1324.  His son & heir Edmund was living in 1340, when a General Release dated at Hambleden was made by John, another son of Henry de Malyns, to Edmund and his son Reginald.  The latter, then Sir Reginald Malyns, Knight, died Seised in 1384 when his son & heir Edmund was aged 33.  In the next Century, Parmoor passed into the possession of Sir Robert Whitingham, a supporter of the Lancastrian cause, being included in his confiscated Estates, which were granted by Edward IV to Sir Thomas Montgomery in 1462 for life and in 1464 in Fee-Tail.  Three years later his Title to Parmoor was Guarded by the insertion of a Saving Clause in an Act of Restitution.  In 1472 the reversion of Parmoor in the event of the death of Sir Thomas Montgomery without male issue was granted to Sir Ralph Verney & his heirs. His son John married Margery daughter & sole heir of Sir Robert Whitingham and eventually obtained his wife's Lands, which descended to his son Sir Ralph Verney, Jr, Knight.  He and his wife Anne in 1516 Quit-claimed Parmoor Manor to Richard Janyns & his heirs.  Later in the Century, it came into the possession of the Saunders Family, for in 1603 Richard Saunders conveyed it to Timothy Doyley and his heirs.  Later claims to this Manor made by John Saunders were finally settled in 1631 in favour of Timothy Doyley.  He belonged to a younger branch of the Doyley Owners of Yewden Manor, and in 1637 Leased Parmoor Manor for 40-yrs at a yearly rent of £30 to his son & heir-apparent Robert, who was buried at Hambleden in 1669, 3-yrs after his father's death.  Parmoor remained in Robert Doyley's Family, passing from father to son in the direct line until the death, unmarried, of his great-grandson John Doyley.  He was Receiver-General of Light Duties, and dying intestate in Seething Lane, London, in 1800, was buried in the Doyley Vault in Hambleden Church.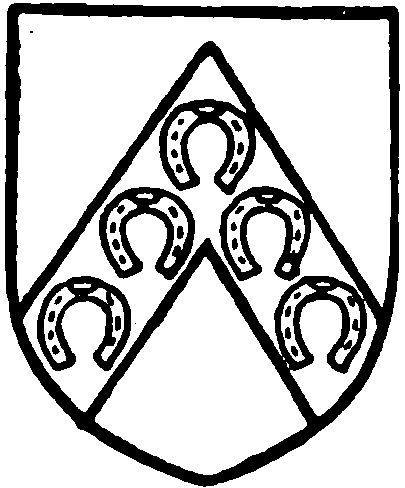 Parmoor Manor passed to his nephews, George Ramsey & Ambrose Stephenson, who sold it.  Mr Henry Cripps, QC, to whom the Manor belonged in 1873, had occupied it prior to Purchase as the Tenant of Mr William Cook of London.  He was succeeded in 1899 by his son, now Lord Parmoor of Frieth, the present Owner.
1/16th part of a Fee in Hambleden was held in 1302 of the Earl of Gloucester.  In 1346 it was Parcel of the Manor of Headington, having passed to Sir Richard D'Amorie, great nephew of Roger Lord D'Amorie, the 3rd husband of Elizabeth, one of the sisters & co-heirs of Gilbert de Clare Earl of Gloucester, Slain at Bannockburn in 1314.  On the death of Sir Richard D'Amorie without issue in 1375 Headington Manor reverted to Elizabeth Chandos & Eleanor Colynge, sisters of Sir John Chandos & Margaret de Annesley, his niece, and the connection between it and Hambleden appears to have been severed.
It was the Danes in the 9thC who 1st settled in Skirmett, discovering it as they travelled up the Thames. They are thought to have named the place from 2 words 'shire' & 'meeting place'. 
Thomas Poynant held this Land, afterwards known as Skirmett Manor (Skirmot, 14thC), as Sub-tenant in 1302 and Thomas Poynant & John Notebem as Sub-Tenants in 1346.  The latter surrendered his Right in it in 1351 to Adam son of Thomas Poynant, who 5-yrs later successfully opposed a claim to 1/3rd of this Manor in Dower made by Roger Baber & his wife Joan Widow of John Notebem.  Between 1381 & 1411 Elizabeth wife of Richard Megre had Rights in the Manor, which she and her husband at the later date warranted against her heirs to Thomas Senycle & his heirs.  A reference to the Vill of Skirmett occurs in 1416, but the Manor appears to have been dispersed among various Owners.  William 2nd son of John Doyley of Greenlands left his Lands called Skirmetts & Bennetts by Will proved in 1556 to his son Thomas on the death or marriage of his Widow.  These afterwards came to his 2nd son Robert, father of Timothy Doyley, later of Parmoor Manor (qv), into which they were probably absorbed. Another portion of the Manor called Poynetts was sold in 1572 under the name of Poynetts Farm by William Waller of Stoke Charity (Hants) and Wormsley in Stokenchurch, which is under 4-miles from Poynetts, to Richard Lane of Lee (Bucks).  A later Richard Lane bequeathed it to his nephew Richard Lane, who bought Mill End (qv). At the death of his son's Widow, Ann Hynd, it was inherited by John Deane, cousin of Ann Hynd's 1st husband & son of Elizabeth Lane by John Deane of Howe Farm. It remained in the Deane Family until purchased in 1900 from Colonel R W Deane, son of the Rev R Deane, by Mr A H Cocks, the recent Owner.
The Hamble Brook flows through the peaceful Hambleden Valley, Buckinghamshire in the heart of the Chilterns Area of Outstanding Natural Beauty. The comings and goings of this delightful little Chalk Stream Brook are well documented.  In recent years it has spent long periods without flow and, most recently, was dry for 2-yrs during the severe drought of 2011/12.  Now, however, after one of the wettest years on record, the Hamble Brook has sprung back to life.  This was filmed for the Chilterns Chalk Streams Project on 19th February 2013.  Led by the Chilterns Conservation Board, the Chilterns Chalk Streams Project is a partnership which aims to protect & conserve the Chalk Streams of the Chilterns AONB and to encourage enjoyment & understanding of them.  It rises in the aptly named Frog Lane in Turville and joins the River Thames at Hambleden Mill End.
The Hamlet in Hambleden called Freith, The Freith or Olivers Fee (Frith, 16thC) in 1384 was held of Hambleden Manor for 44s yearly and Suit to one View by Sir Reginald Malyns and his wife Florence (Parmoor Manor, qv).  A later member of his Family about 1429 Granted Olivers Fee to one Wimbush.  His Lands came into the possession of the Elmes Family and were conveyed by one of its members in 1548 under the name of The Frith to John Doyley.
The Rockolls, who held an Estate in Rockwell End (Rockall End, early 19thC) called the Farm of 'Rockholde Ende' in 1577, were also Tenants in the 16th & 17thCs of Lands called Hoo, How, or the Howe Ground, to which references occur from the middle 13thC.  In 1545 these Lands, lately held by Charles Duke of Suffolk with the Service and 20s Rent Appurtenant, at one time paid by Henry Lord Scrope, were Granted in Fee, being then in the Tenure of John Rockoll, to Christopher Edmunds.  He transferred them in the same year to John & William Doyley.  They remained in John Doyley's Family, following in the 1st half of the 17thC the same Descent as Yewden Manor (qv).  The Deanes, whose name as well as that of the Rockolls, occurs in connection with Hambleden during the 17thC, were said in 1845 to have been Seated at The Howe since 1709.  They retained The Howe with Poynetts (qv), which they had inherited from the Lanes, until the end of the 19thC, when the Rev R Deane sold the Howe to Viscount Hambleden. The earliest Property held by the Deanes in this Parish appears to have been at Colstrope, where they were seated as early as 1577.  This Branch, which is distinct from that of The Howe & Poynetts, continued in possession of Colstrope and was represented by a Mr Louis Deane of Colstrope Farm.  The greater part of the Property, however, had been sold to Mr Henry Vivian.
House. Early-mid 18thC. Knapped flint to Front, with Brick dressings & dentil eaves;  remainder Brick with incised line pointing. Plain tile M Roof with flanking brick Chimneys. Double pile. 2-Storeys, Cellar & Attics; 3 Bays. Outer Bays have 3-light windows with central metal casements and 20thC glazing, the Grd Floor left window altered with top lights. Both Grd Floor windows have segmental heads. 2-light window to centre over a half-glazed door in 20thC gabled wooden Porch.  Small lower Wing to right. Rear has 3-light windows to outer Bays, c.1830-40 French Doors with arched trellis Porch to right, and central staircase window.  20thC casement inserted to Grd Floor right.  Small attic casements in Gables.
Interior: Entrance Hall has reeded Doorcases; rear Parlour has similar Doorcases with rosettes at corners, and small Marble Fireplace, all of c.1830-40; front left room has asymmetrical arched recesses flanking altered Fireplace.  Lower Wing has Queen Strut Trusses incorporating Timbers from an older Structure.
Colstrope was not the remote spot one would judge.  It stood. on the direct Pack-horse Route from Southanpton to Northampton.  This track ran by the then Pheasant Public House down to Coletrope, up Winnicks Lane to the old Yewden Manor in the Woods near Fawley and then to the Round House and down to Upper Assenden and from there to Bix and on to Goring (through the Woods) crossing the Thames by Ford, thence to Winchester and on to Southampton.  The Pack Horses used to go in Strings of 20.  A Boy rode the leading horse which wore a Bell and a Man rode the last horse.  The rest of the String of horses were quite free but were trained to follow the Bell. Other Lanes in this District were used as Branch Pack Horse Routes such as Dudley's Lane (Southbrook), Featherbed Lane (Hog Pits to Rotten Row).
Pheasants Hill derives its Name not from the birds but from a Man called Petrus Phesant  (fl.1646).  His house stood rear the house now called The Beeches and he owned the Hill and the Land around it, later it Decended to the Families of Gray & Howard (The name Grays Lane is still in use). Tradition has it that in the 15thC the Hill was hand-ploughed (by men using a tool after the style of a turfing iron) the turf was turned & distributed over the Land, the Corn then being sown on it, when the Crop was cut it was towed off into the VaIley by means of sledges.
A 9.5 mile circular walk starts from the Village of Hambleden.  It crosses the Hamble Brook chalk stream before climbing into the lovely hills and woods to the west of the Hambleden Valley. The walk then descends to the picturesque villages of Turville & Fingest before turning South for a gentle return to Hambleden along the Valley floor. The Villages and Countryside you see on the walk have proved irresistible to Film & Television companies. This walk has another bonus: it takes you past 4 highly rated Pubs.
Medmenham Priory owned some Farms and Rents in Hambleden at the Dissolution.  This Property was Granted in 1537 to Bisham Abbey, and in 1546 as a Parcel of land called Grey in the Tenure of Thomas Grey to Thomas More of the King's Household and his son Robert.  It has not been found possible to trace it further.